Reviews from healthy clients.
Janelle C.
San Francisco, CA
40 friends
183 reviews
11/27/2015
Just had a fantastic deep tissue massage with Masja. The massage was phenomenal. When you come in you mark on a body diagram areas of requested focus. I circled the upper neck and back and the great majority of the massage was dedicated just to that. No wasted time necessary as you can also cross off areas that you don't need massaged.

The music was lovely, the whole place smelled really nice.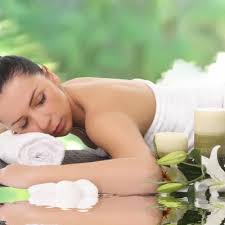 Armando T.
Wilmington, CA
10 friends
4 reviews
10/13/2015
This was my first time trying any form of massage therapy, specifically the cupping massage (because Buzzfeed), and it was nothing less than extraordinary!

Masja was my massage therapist and she was just awesome. She was/is kind and has a very calm, relaxing demeanor. She communicated with me throughout, made me feel comfortable, and adjusted the pressure/intensity whenever needed.

The cupping massage was focused on my neck and back area. It feels as if your muscles are being pulled while pressure is simultaneously applied to them. It's a very hard experience to describe but it feels amazing!